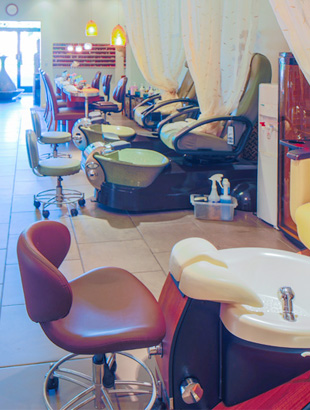 From the moment you cross the threshold of the spa, gentle calm music, soothing aromas, romantic decor and attentive staff, the cares that are wearing you down become a distant memory… At Vessel Day Spa, our purpose is to offer you a spa experience that enhances your well-being and beauty… the harmony of relaxation and results.
Vessel Day Spa occupies over 1500 square feet in the quaint town of Paso Robles, California, nestled in the coastal mountain range of central California, where the values and riches of the past are interwoven with the future. Located close to mountain ranges, beaches, and deserts, Paso Robles is home to a number of wineries and hot spring resorts known nationwide.
The quality is in the people.
…Achieved through the qualifications of the spa professionals…
The quality is in the service.
…Clients report that facials at Vessels are the most luxurious and yet effective skin care treatment…
The quality is in the amenities.
… Semi-private relaxation spa chairs, relaxing wines, personal gifts…
Vessel Day Spa is the preferred sanctuary for spa-goers who live in or travel to the Central Coast. It is a hide-away where you can care for yourself by taking an hour or a day to rejuvenate at the spa. Leave life's worries behind and restore your well-being at Vessel Day Spa.